Behind the desk

---
Oriane
Logistics manager and Teambuilding, Oriane is first and foremost a passionate climber since childhood. Always smiling, she will welcome you at the reception desk and at the bar. She also gives adult lessons.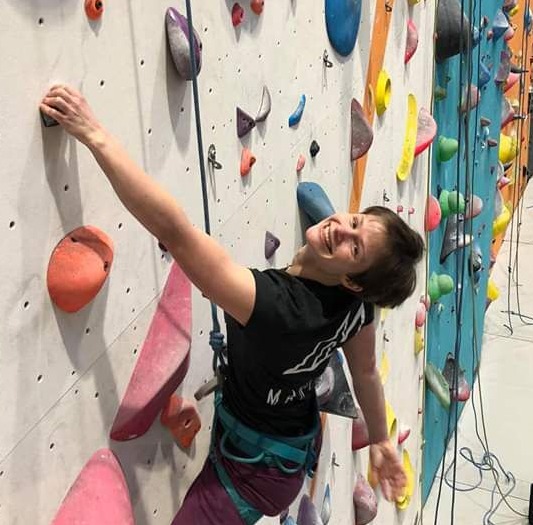 Cécile
Responsable planning de Nivelles. Cécile est une boule d'énergie qui grimpe partout. Toujours de bonne humeur à la permanence, elle se fera un plaisir de vous servir. Avec un peu de chance, vous pourrez même grimper une de ses voies.
Damien
In charge of our climbing school and level 3 climbing instructor at the Belgian Alpine Club (CAB), Damien is always there to make you smile. Moreover, thanks to him, it's impossible for a child who experiences climbing not to become a fan.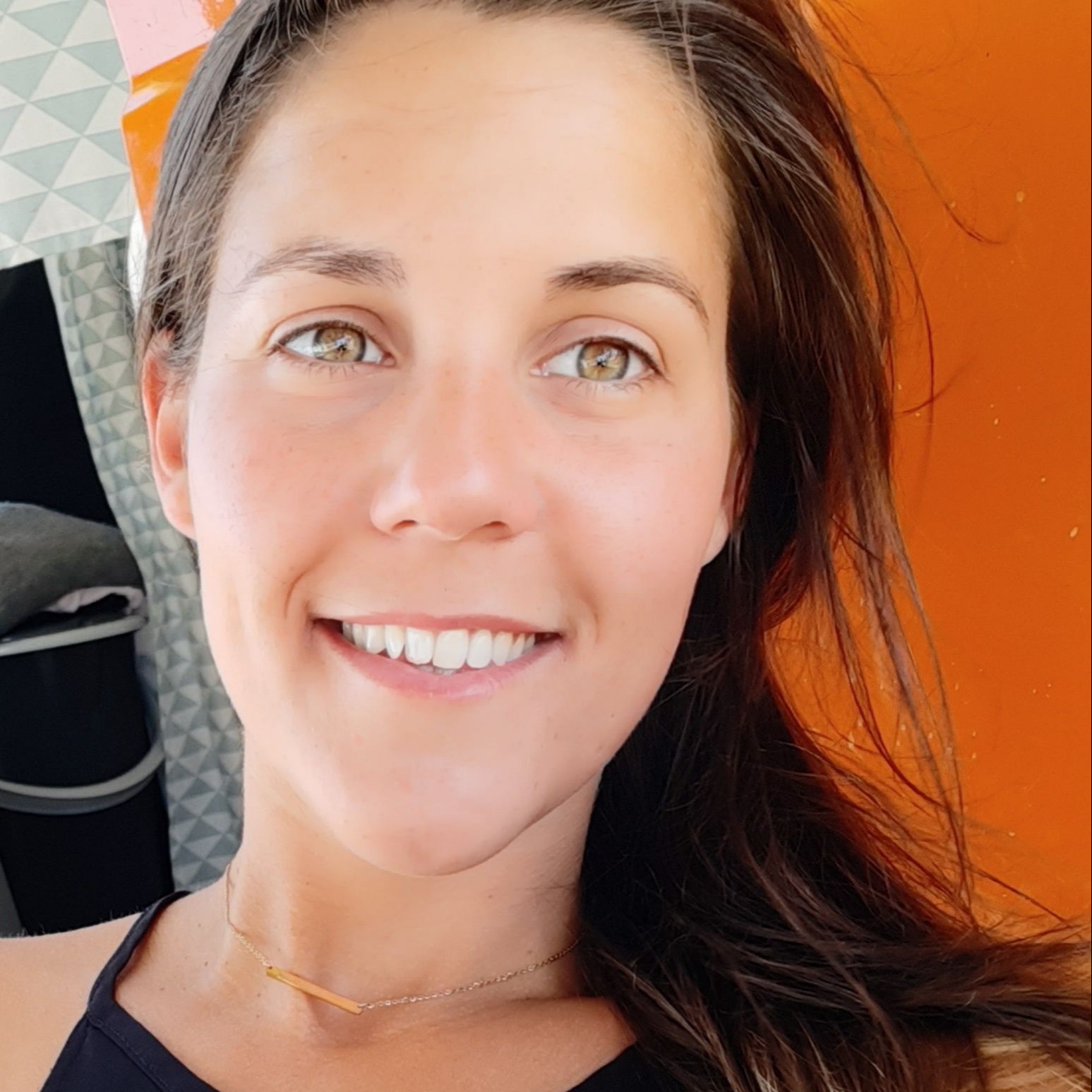 Magali
Un problème/un geste, Mag fait le reste. Responsable de la permanence, organisée et concrète, elle voit son niveau en grimpe exploser depuis son arrivée dans l'équipe. Méfiez-vous !

Jessica
Souriante, chaleureuse et dynamique, Jessica est responsable de l'école d'escalade avec Damien. En plus de l'école d'escalade, elle organise des évènements pour mettre en avant les salles et faire grandir la communauté Maniak.

Aliena
Vous la connaissiez en tant qu'étudiante. À présent, elle a définitivement rejoint notre équipe. Aliena est chargée des ressources humaines pour nos deux salles. Vous pouvez également la retrouver derrière le bar à Nivelles comme à Charleroi.
Martin
Fondateur de Maniak, Martin incarne le calme du grimpeur. Sa spécialité ? La voie ! En binôme avec Nico, il a à coeur de vous partager sa passion à travers ce projet fou lancé en 2016.
Nicolas
Également fondateur de Maniak, Nico porte le projet avec une véritable passion. Sa spécialité ? Le bloc ! Explosif et infatigable, il forme avec Martin un cocktail détonnant.

Margot
Margot est la face cachée de Maniak, la tempête de la nuit. À elle seule elle représente le sens de Maniak. C'est la petite souris de la nuit, qui vient ramasser votre magnésie et vous rend la salle encore plus propre que jamais. Merci Margot.
High up
---
Mathieu
Lead routesetter in Nivelles, Mathieu will make you smile and suffer through with his routes and boulder problems. You'll run into him, tools in hand, both in Nivelles and Charleroi.
Manu
Lead routesetter in Maniak Charleroi, his experience, technique and finesse as routesetter have earned him a good reputation throughout Belgium. Mathieu and Manu are the perfect match.
Cédric
Weekly routesetter in Nivelles. If he is not the strongest, he is known to be the most handsome, especially in a suit. Experienced climber and routesetter, He gladly shares the latest movements he discovered on the rocks of Freyr.

Thom
Junior routesetter alias Jean-Thomas, Thom discovered climbing late but already loves it ! What he likes best: small holds. Get ready to climb his nasty routes.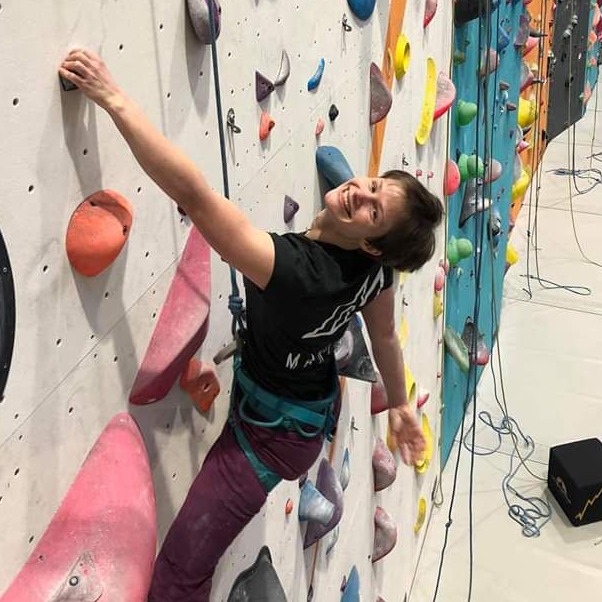 Cécile
When she's not behind the reception desk, Cécile is also a routesetter. Far from being a novice, she sets routes with softness and elegance.

François
Rassure-vous, celui-ci ne crée pas l'embrouille ! :-D Quand François n'est pas occupé de faire ingénieur civil, c'est sur nos murs que vous pouvez le retrouver occupé de vous concocter de jolies voies.

Behing the desk, head in syllabi
---
Louis Balleriaux
Passionate about outdoors, Louis has been climbing at Maniak since its opening. He will welcome you and take care of your little ones on birthdays and other activities.

Gadiël
Gadi est un futur kiné et un super blagueur. Sa passion? Le Saucisson ! Et accessoirement l'escalade. :-D Gadi saura être à votre écoute et vous chérir comme la prunelle de ses yeux.
Benjamin
Ingénieur civil en construction en devenir, Benj pétille derrière le comptoir. Organisé, il gère les rushs en cuisine et au bar comme personne.
Annaëlle
Bio-engineer in the making, Annaëlle and her curls will serve you with the biggest of smiles. Always zen, she has been part of the team since the beginning.



Alexandre
Bientôt professeur d'histoire et de géographie, Alexandre tient de mains de maitre le bar mais donne aussi des cours en tant que moniteur.

Louis Vanhemelen
Louis est tombé dans la soupe de la grimpe depuis qu'il est tout petit. Grimpeur aguerri et fan de high line, quand Louis ne s'entraine pas à devenir pompier c'est à Maniak qu'il passe l'entièreté de son temps, soit derrière le bar soit à donner des cours dans la salle. N'hésitez pas à lui demander conseil, il sera ravi de vous répondre.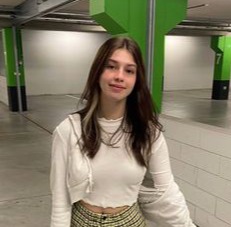 Margot
Ancienne élève de l'école d'escalade, c'est chez nous qu'elle a décidé de s'épanouir professionnellement. Margot est à votre service aussi bien dans la salle en tant que monitrice que derrière le bar.
Arthur
Rugbyman dans l'âme, et grimpeur depuis un petit bout de temps. Toujours prêt à donner un petit coup de main, vous aurez l'occasion de retrouver Arthur derrière le bar ainsi que dans la salle à donner des initiations, des cours et ou des anniversaires.
To Initiate You or Make You Progress
---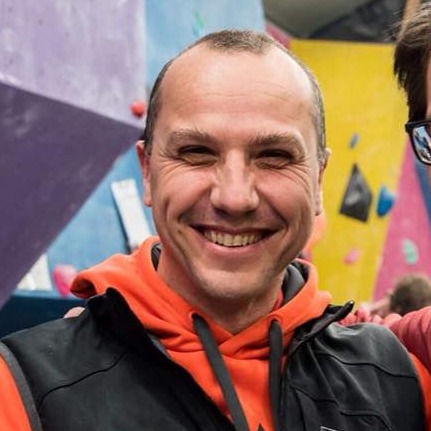 David
A vivid imagination, limitless creativity and fabulous devotion make David a passionate person. It is to him that we owe many games and animations.
Maxime
Teacher but still a big kid, Maxime has as much fun as the little ones during lessons and anniversaries.
Benjamin
Moniteur breveté depuis plusieurs années, Ben est un vrai passionné de grimpe. Il a sonné à notre porte 6 mois avant que la salle n'ouvre ses portes c'est vous dire s'il est motivé. Toujours là pour raconter une blague, il met l'ambiance les weekends.

Cécile, Oriane et Jess
Motivées, dynamiques, créatives et impliquées. En plus de leurs responsabilités pour la salle, elles donnent également des cours d'escalade.

François
Instructor for almost 20 years, François is our wise man. Inspiring, peaceful and encouraging, he will lead you towards new goals. Whether for children or adults, he is unanimously approved.
Bastien
Ancien cordiste de profession, grimpeur depuis peu, mais pas de moindres, c'est à Maniak Nivelles qu'il vient s'épanouir en donnant des cours aux enfants et adultes.
Vous pouvez également le retrouver en tant qu'ouvreur et permanent à Charleroi.
Alessandro
Diplômé en préparateur physique, breveté CATAGSAE, Alessandro est aussi grimpeur hors pair. C'est chez nous qu'il a décidé de passer son temps en donnant des cours aux enfants et adultes.
Vous pouvez également le retrouver en tant que moniteur à Maniak Charleroi.
When you may have climbed a little too much
---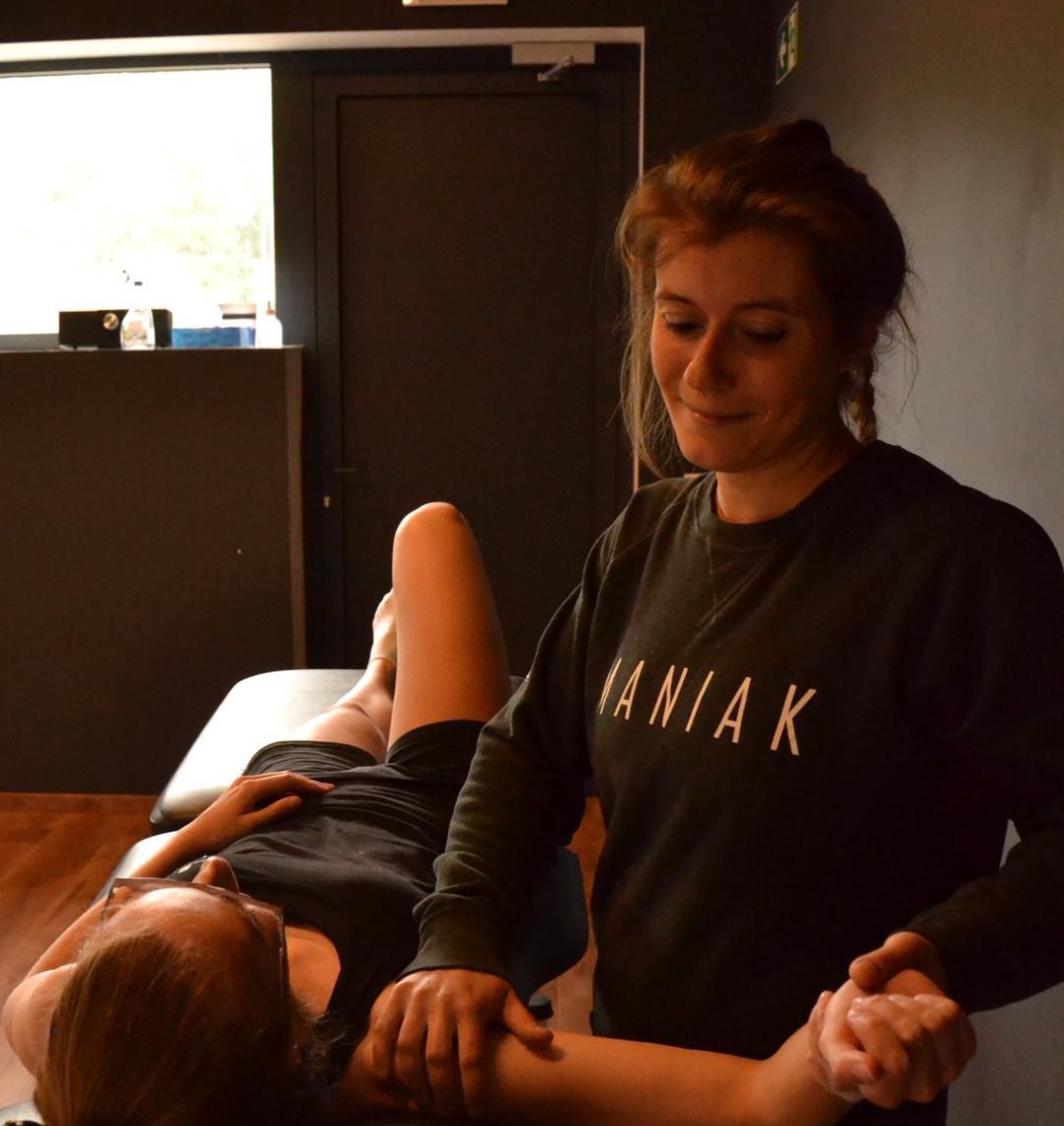 Madeline Montignie
Also an orthopaedic & sports physiotherapist, Madeline is focused on rehabilitation of the shoulder and the hand. Incredible climber, Super-Madi still participates to Belgian lead and bouldering championships.
Those who believed in our project
---
Didier Leser
Manager and founder of Cesam Nature, Didier is also a level 3 instructor in both climbing and canyoning. Passionate since his earliest childhood, he is well known in the climbing world.
Dimitri Ballériaux
Lover of outdoor sports, Dim goes from skiing to hiking to wakeboarding. And to tell you the truth, he is mainly a kitesurfer. A passion he shares with his son Louis, whom you will also find behind the bar.

Bernard Lefebvre
Level 3 instructor, Bart is a well-known name as routesetter. His best performance on cliffs is a 8b. He is also an outdoor lover, which includes speleology. Ps: enjoy our saunas, these are his creations.
Maxime Simon
Alias Max Montagne, a Walloon artist, he plays on the biggest stages such as the Ancienne Belgique, the Francofolies, the Ardentes or the Ronquières festival. His participation in The Voice makes him a well-known face on television. You can sometimes find him live for a concert on Monday evenings.
Thierry Van Rossum
It is thanks to his support that Maniak was able to make his second baby in Charleroi. His ideas brought this new project to fruition. Authentic, courageous and enthusiastic, he is an example for us. Thierry remains in our hearts.
Arnaud Houet
Partner and founder of the law firm Prioux Culot, Arnaud is the quiet force behind the project. He's our administrator, he is the one who makes the tough decisions. Now a fan of climbing, you'll have the opportunity to see him in boulders.
Nicolas et Martin
These two need no introduction. The idea of Maniak was born in 2016 after the almost successful (or not) ascent of Nose in Yosemite. Well surrounded and supported, they quickly moved the project forward until its completion at the end of 2018.
In tribute to Thierry
Thierry joined the aventure Maniak Charleroi in 2019. Lover of the mountains and alpinism, he wanted to support and help develop a project that made sense to him. Gone far too soon, Thierry left his mark on Maniak's history forever.
We still had so much to do together and it is by thinking of him daily that we carry on with the project.